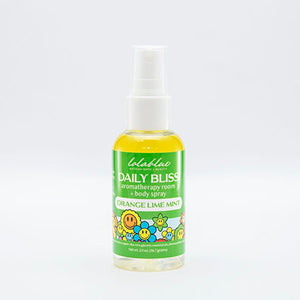 Fun Fresh Blend!
We blended up orange, lime + mint essential oils for this light, refreshing fun blend. If you liked our "Big Top" beer soap scent this is the same blend.
Contains essential oils only.
Shake well & spray.
Spray from car, bathroom, classroom, YOU, office, pillow or anywhere that needs a little bliss!
Hand-crafted North Port, Florida
2.0 oz. travel size. 
Ingredients: ph balanced beauty water, organic aloe vera, organic kosher vegetable glycerin, essential oils, *phenxyethanol, *caprylyl glycol, LOVE.
*paraben-free, formaldehyde-free preservative